New Forum Software Has Been Deployed! If You Have Any Issues With Logging In, Please Reset Your Password, Or Contact
[email protected]
Please Visit
This Thread
For Important Infomation Regarding Upcoming Changes!
Power Rangers review: Allies
Heroes have always known for running straight into danger, risking their lives to save their homes, cities, world, universe, etc. However, every hero gets a little bit of help. Every hero needs an ally or two or more. Here is a list of allies who helped the generations of Power Rangers in their fight against evil, from one-time events to long-term missions.
Name (portrayed/voiced by)
[what they are], [specialty/hobby/person],
Zordon of Eltar (portrayed and voiced by David Fielding {Appearance, Season 1 - The Green Candle Voice}, voiced by Bob Manahan {Voice Season 1 - death})
[alien], [wise mentor]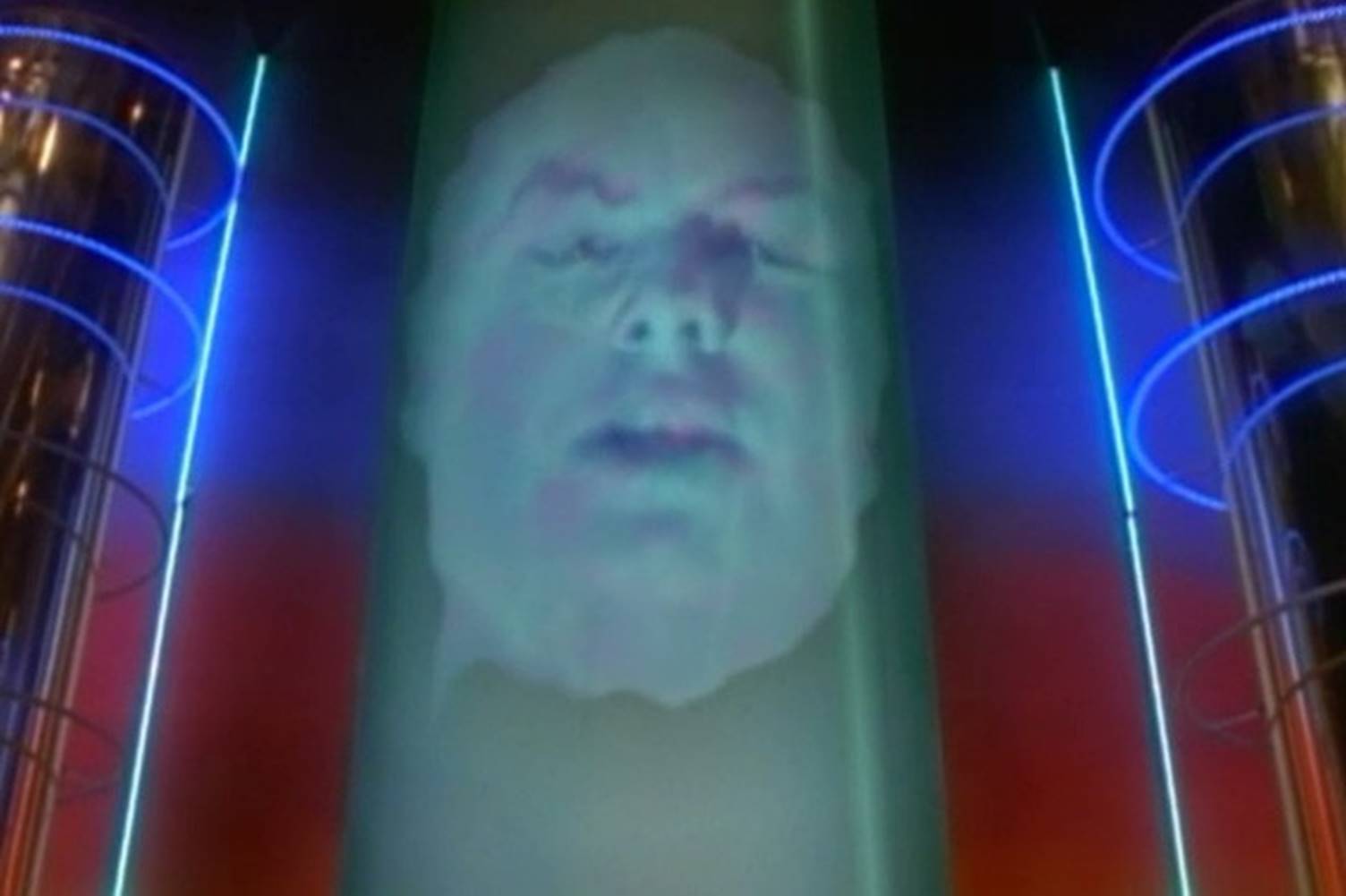 Alpha 5 of Edenoi (suit actors are ; voiced by Richard Steven Horvitz)
[robot], [assistant, engineer, technician]
Saba (voiced by Tony Oliver)
[sentient sword], [battle ally]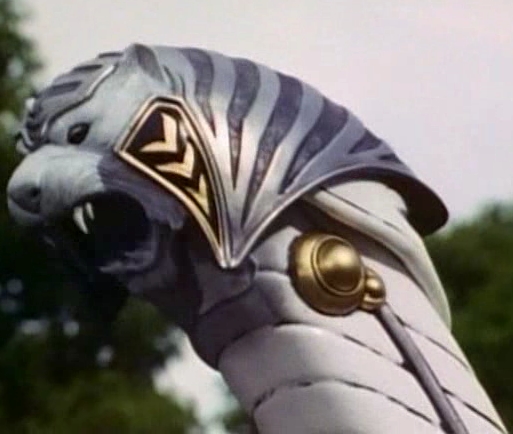 The White Stranger (portrayed by Jason David Frank)
[human], [lone hero]
Prince Dex aka the Masked Rider (portrayed by TJ Roberts)
[alien insectoid from Edenoi], [battle ally]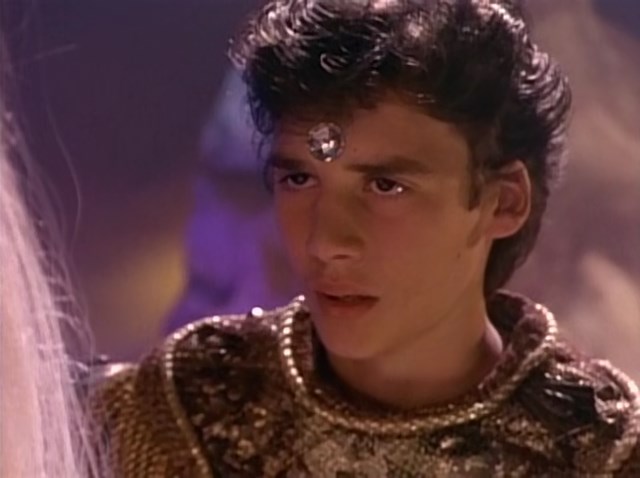 King Lexian (portrayed by Ralph Votrian)
[alien insectoid from Edenoi], []
Ninjor (voiced by Kim Strauss)
Auric the Conqueror (Voiced by Derek Stephen Prince)
Ghost Galleon ()
[haunted ship], []
Dimitria of Inquiris (portrayed by Carol Hoyt)
[alien], [wise mentor]
Alpha 6 (suit actors are ; voiced by Katerina Luciani, Wendee Lee, and Campbell Cooley)
[robot], [assistant, engineer, technician]
Blue Senturion (voiced by David Walsh)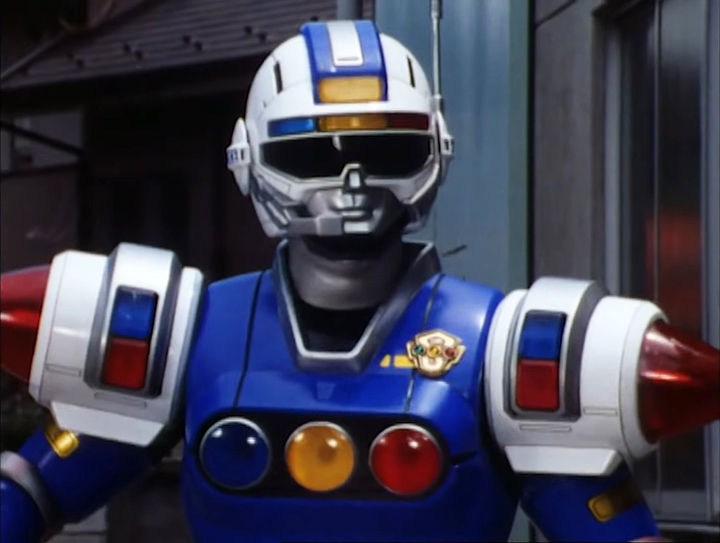 Lightning Cruiser ()
[], []
Storm Blaster ()
[], []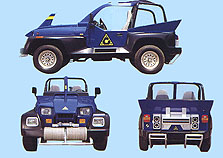 D.E.C.A (voiced by Julie Maddalena)
[onboard computer], [monitor]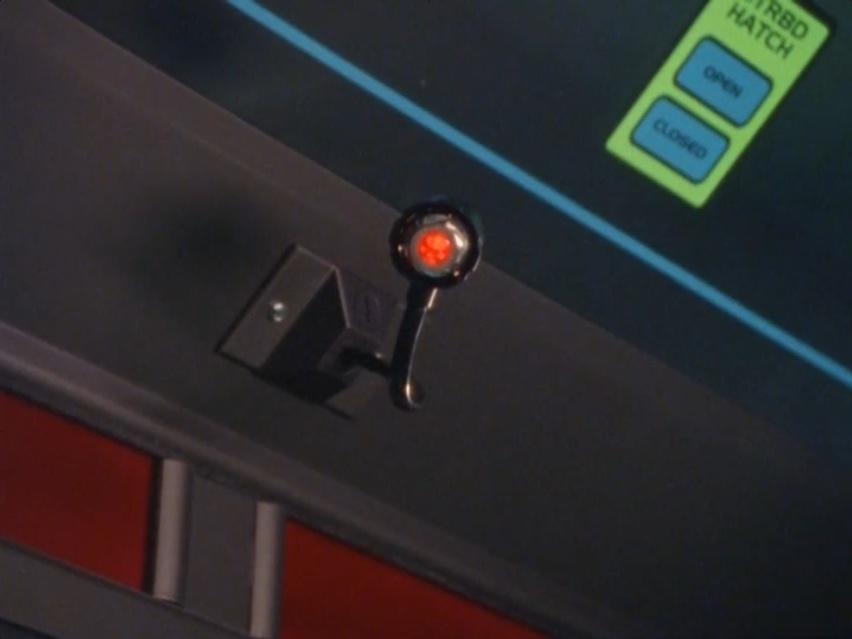 Leonardo, ninja and sword user (portrayed by Gabe Khouth, voiced by Michael Dobson)
[mutant turtle], [battle ally]
Donatello, ninja and staff user (portrayed by Ricard Yaw, voiced by Jason Gray-Stanford)
[mutant turtle], [battle ally]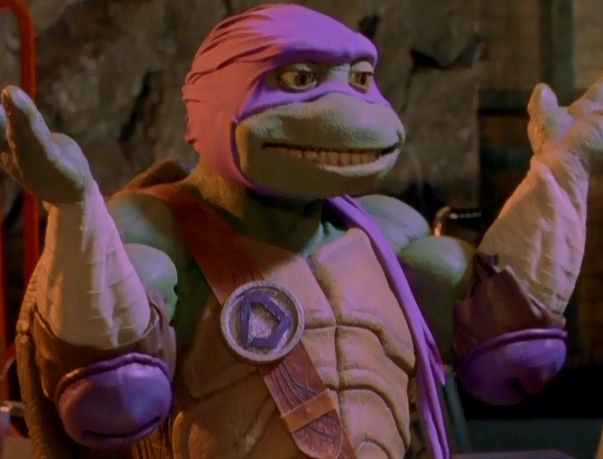 Raphael, ninja and sai user(portrayed by Mitchell A. Lee Yuen, voiced by Matt Hill)
[mutant turtle], [battle ally]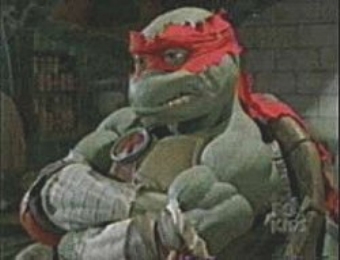 Michelangelo, ninja and tonfa user(portrayed by Jarreed Blancard, voiced by Kirby Morrow)
[mutant turtle], [battle ally]
Mei Pieh Chi aka Venus De Milo, shinobi and shaman (portrayed by Nicole Parker, voiced by Lalainia Lindbjerg)
[mutant turtle], [battle ally]
Magna Defender (voiced by Kerrigan Mahan)
The Two-Key Warrior, keeper of the two keys of invincibility(portrayed by James Lew)
[unknown], [granter of greater power]
Guardian of the Galaxy Book (portrayed by Matthias Hues)
[alien], [battle ally]
Captain William "Bill" Mitchell (portrayed by Ron Roggé)
[human], [mentor and commander]
Angela Fairweather (portrayed by Monica Louwerens)
[human], [scientist, engineer, technician]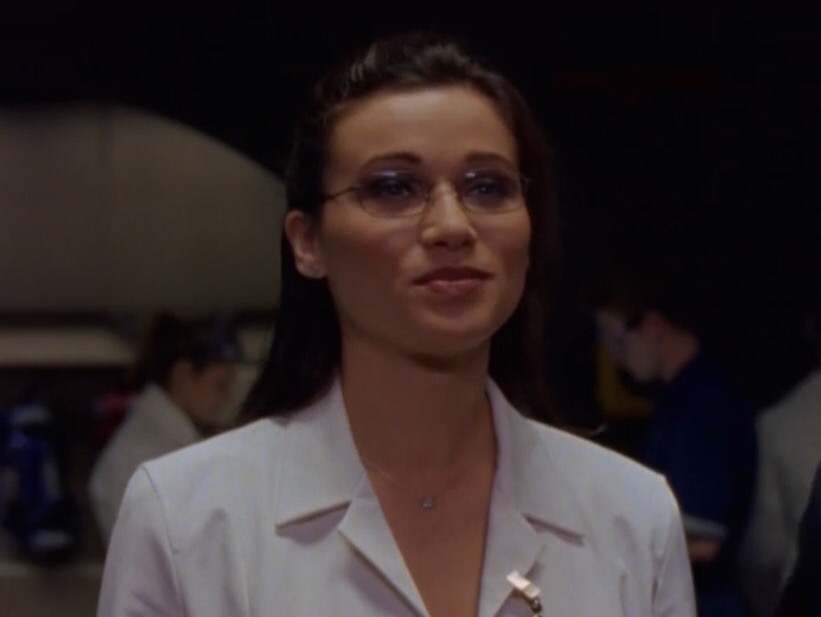 Clark Fairweather (portrayed by Jeff Henry)
[human], [scientist]
Captain Logan (portrayed by Roy Werner)
[human], [overseer and superior]
Circuit (voiced by Brianne Siddall)
[robot], [technical adviser]
White Knight (portrayed by )
[unknown], [granter of greater power]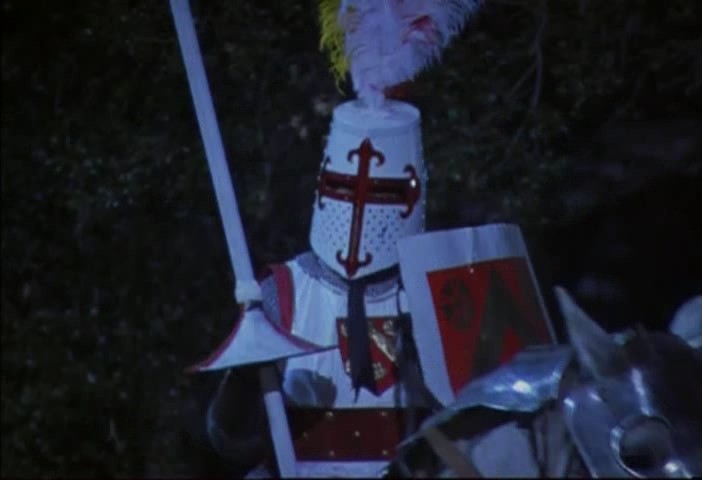 Princess Shayla (portrayed by Ann Marie Crouch)
[human], [wise mentor]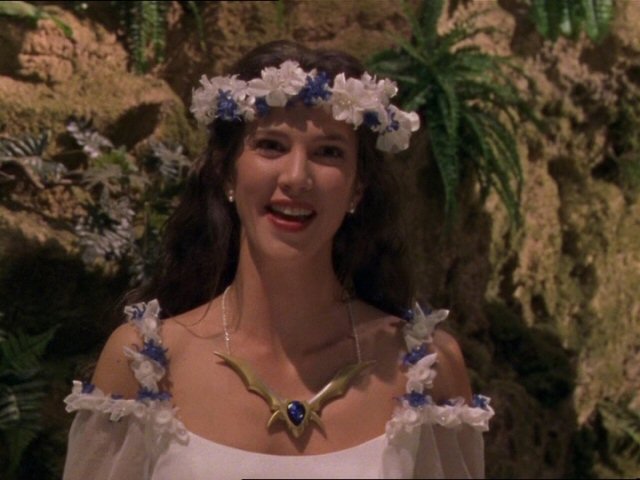 Animus/Kite (Animus: voiced by Charles Gideon Davis, Kite: portrayed by Ryan Goldstein)
Sensei Kanoi Watanabe (portrayed and voiced by Grant McFarland, by Daniel Sing as a teenager)
[human], [wise mentor]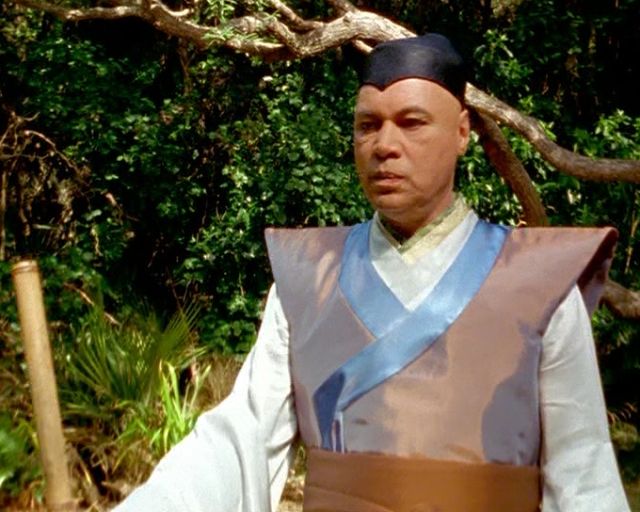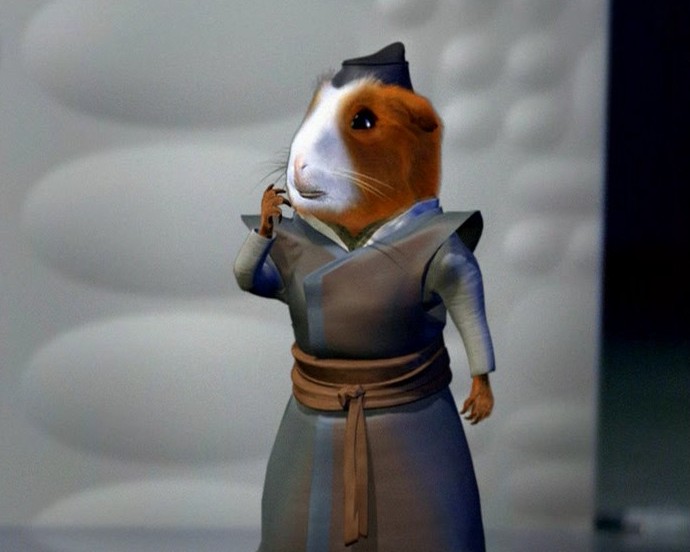 Cyber Cam (portrayed by Jason Chan)
[virtual being], [assistant, engineer, technician]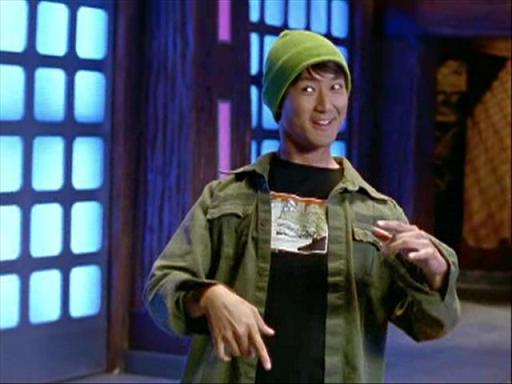 Hayley Ziktor (portrayed by Ismay Johnston)
[human], [scientist, engineer, technician, programmer]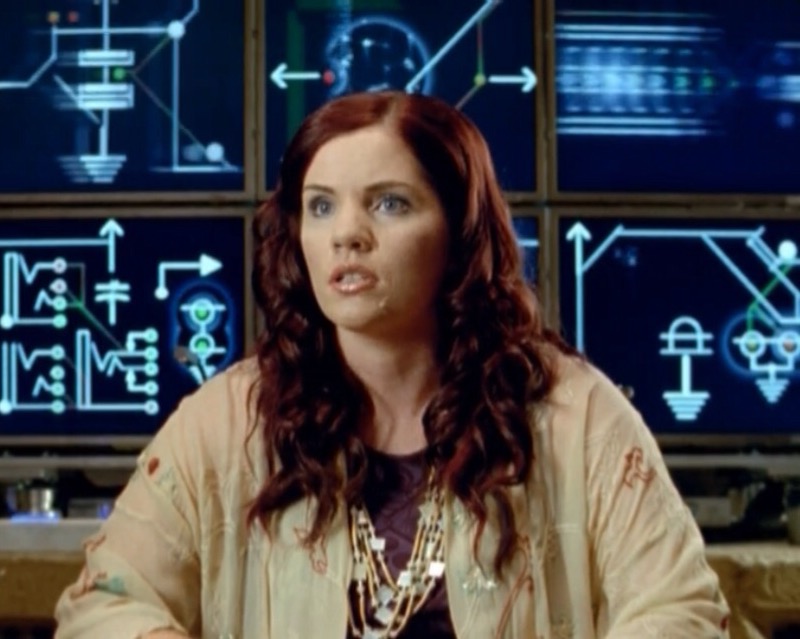 Boom (portrayed by Kelson Henderson)
[human], [assistant, gadget tester]
R.I.C Robotic Interactive Canine (no actor)
[robot], [battle ally, sentient weapon and armor]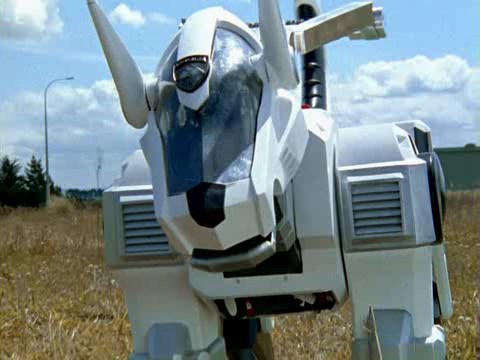 S.O.P.H.I.E (portrayed by Natacha Hutchison)
[cyborg], [engineer, technician]
Supreme Commander Fowler Birdie (portrayed by Paul Norell)
[alien], []
Sergeant Silverback (portrayed by John Tui)
[alien], []
R.I.C bulldog (no actor)
[robot], [battle ally]
Doctor Felix (Owen Black)
[alien], [medical expert]
Claire (portrayed by Antonia Prebble)
[human], [assistant]
Jenji the Genie (portrayed by Oliver Driver)
[unspecified cat creature], [battle ally]
Fire Heart (no actor)
[dragon], [battle ally, sentient armor]
Snow Prince, Ancient Mystic from the Icy North (portrayed by Paolo Rotondo)
[unknown], [battle ally]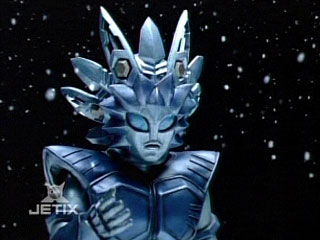 Andrew Hartford (portrayed by Rod Lousich)
[human], [mentor and commander]
Spencer the butler (portrayed by David Weatherley)
[human], [advisor, master of disguise]
Sentinal Knight (voiced by Nic Sampson)
Thor, Norse God of Thunder (portrayed by )
[god], []
Fran (portrayed by Sarah Thomson)
[human], [assistant]
Master Mao, Master of the Caracal Spirit (portrayed by Nathaniel Lees)
[human ghost], []
Master Phant, Master of the Elephant Spirit (portrayed by Bruce Allpress)
[human], []
Master Swoop, Master of the Bat Spirit (portrayed by Oliver Driver)
[human], []
Master Finn, Master of the Shark Spirit (portrayed by Paul Gittens)
[human], []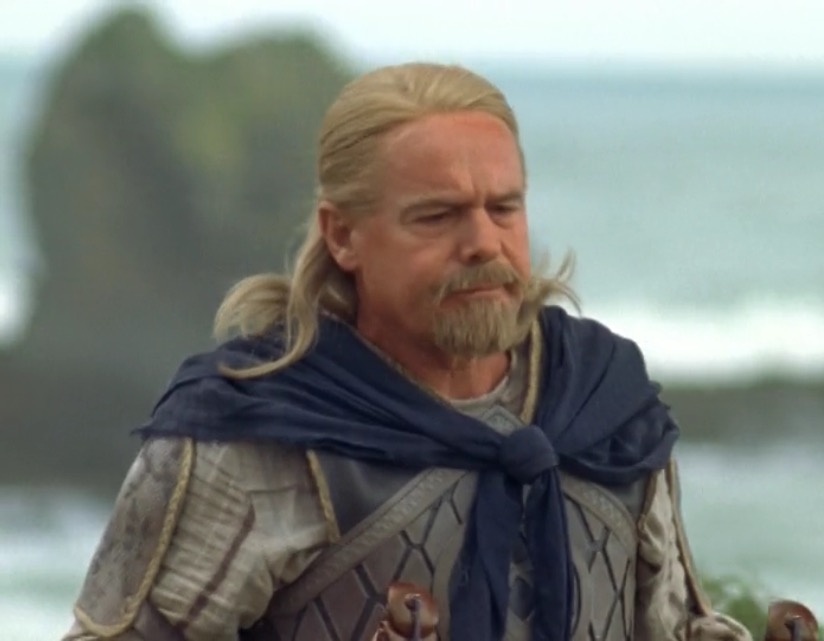 Master Rilla, Master of the Gorilla Spirit (portrayed by Stig Eldred)
[human ghost], []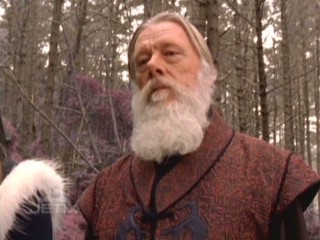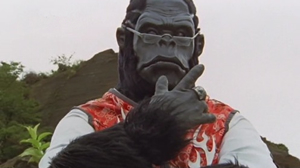 Master Lope, Master of the Antelope Spirit (portrayed by Andrew Laing)
[human ghost], []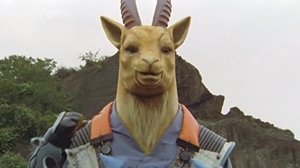 Master Guin, Master of the Penguin Spirit (portrayed by Michelle Langstone)
[human ghost], []
Jarrod aka the Black Lion Warrior (portrayed by Bede Skinner)
Dr. K (portrayed by Olivia Tennet)
[human], [mentor, engineer, technician]
Colonel Mason Truman (portrayed by James Gaylyn)
[human], [liaison]
Corporal Hicks (portrayed by Damien Avery)
[human Venjix hybrid], []
Vasquez (portrayed by Mia Koning)
[human Vanjix hybrid], []
Mentor Ji (portrayed by Rene Naufahu)
[human], [wise mentor, master, guardian]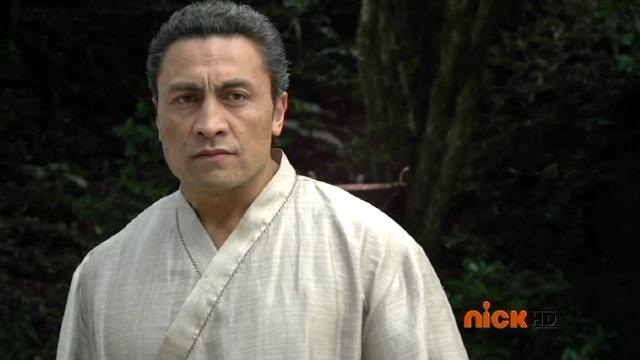 Cody (portrayed by ; dubbed by )
[human], []
The Grand Shogun (voiced by Jim McLarty)
[human], []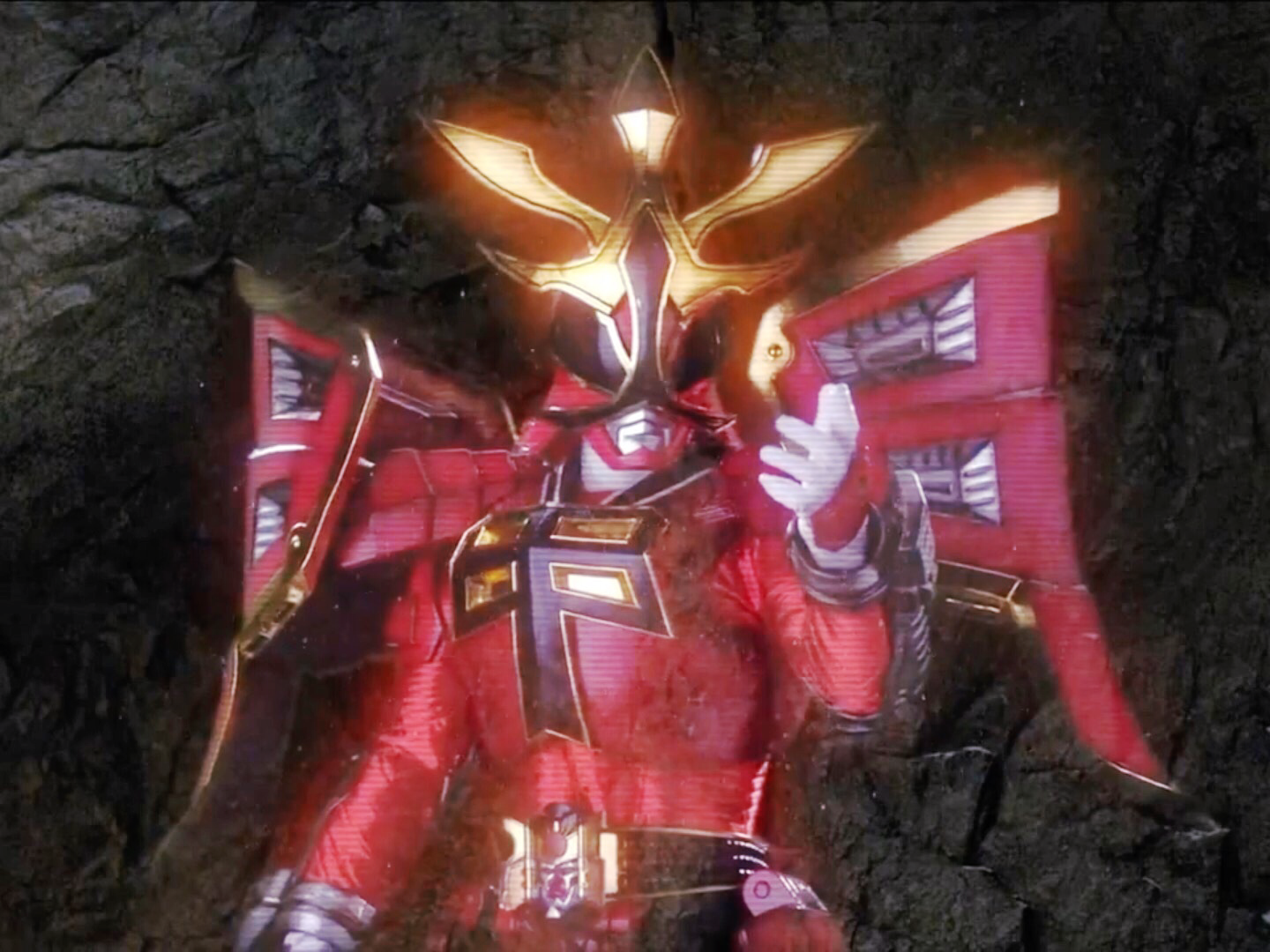 Gosei (voiced by Geoff Dolan)
[supernatural being], [mentor]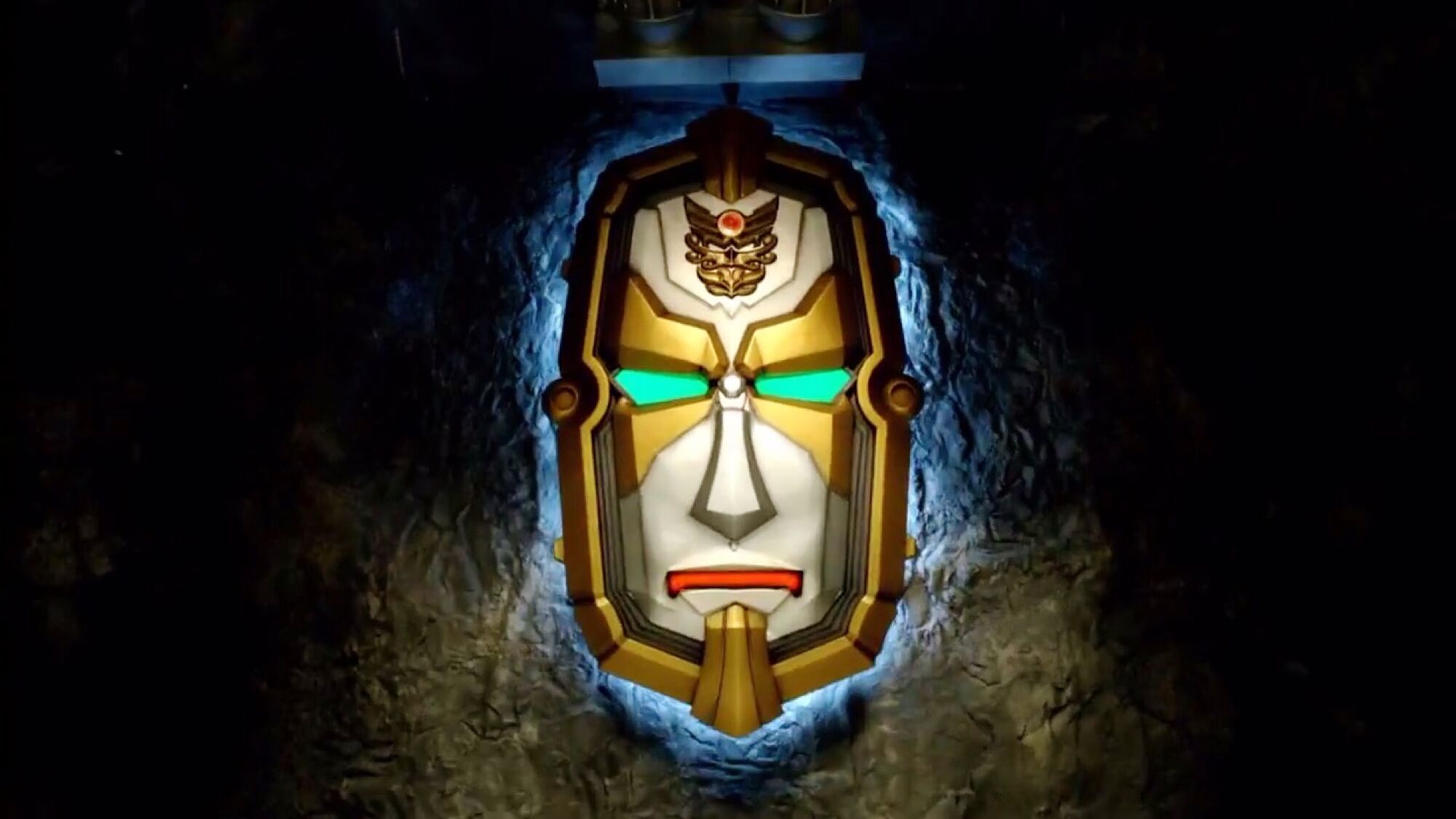 Tensou (voiced by )
[robot], [assistant, engineer, technician]
Keeper of the 10 Energems (suit actor: Eve Gordon; voiced by Richard Simpson)
[alien], [mentor]
Redbot (suit actors are Kōji Mimura and Emma Carr; voiced by Byron Coll)
[robot], [assistant]
Kody (portrayed by )
[Siberian Husky dog], [loyal companion]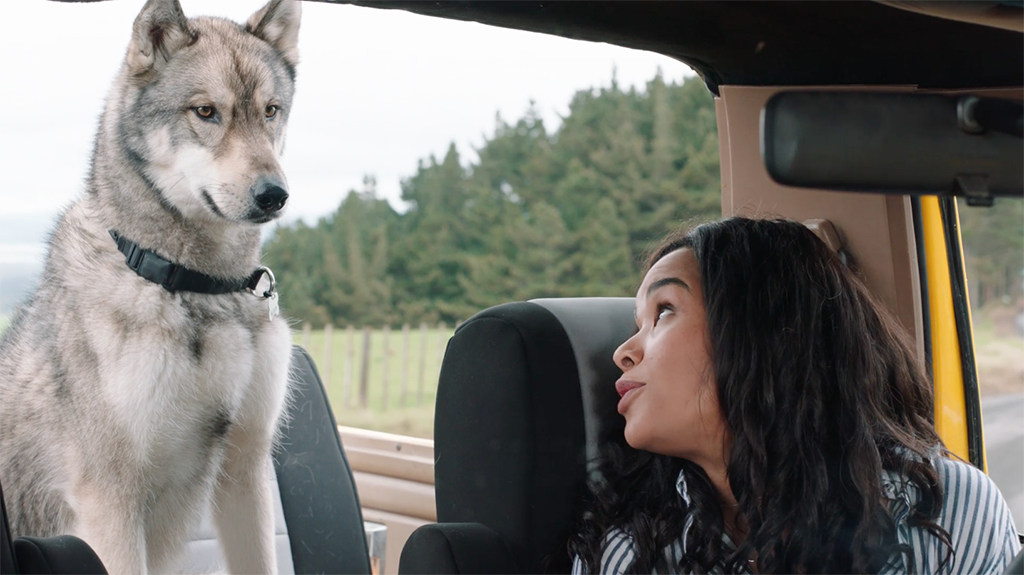 Princess Viera of the Lion Galaxy (portrayed by Ruby Love)
[alien from the Lion Galaxy], [royal warrior princess]
Sheriff Skyfire (portrayed by )
[alien], [Space Police Officer]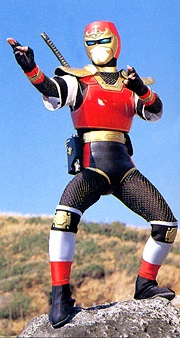 Commander Shaw (portrayed by Teuila Blakely)
[human], [mentor]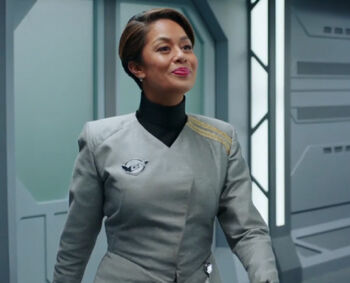 Blaze (portrayed by )
[human], []
Roxy (portrayed by Liana Ramirez)
[human], []
Nate Silva (portrayed by Abraham Rodriguez)
[human], [scientist and technician]
Ben Burke (portrayed by Cosme Flores)
[human], [security guard]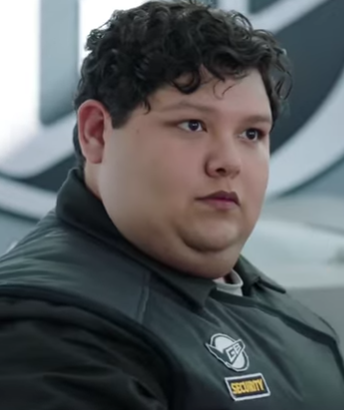 Betty Burke (portrayed by Kristina Ho)
[human], [security guard]
Grid Battleforce Command Room console operator #1 (portrayed by )
[human], []
Grid Battleforce Command Room console operator #1 (portrayed by )
[human], []
Beast Bot Cruise (voiced by Kelson Henderson)
Beast Bot Smash (voiced by Charlie McDermott)
Beast Bot Jax (voiced by Emmett Skilton)
Captain Chaku of G5 Galaxy Police Force (portrayed by Emmanuel "Manu" Reynaud)
[], [intergalactic police officer]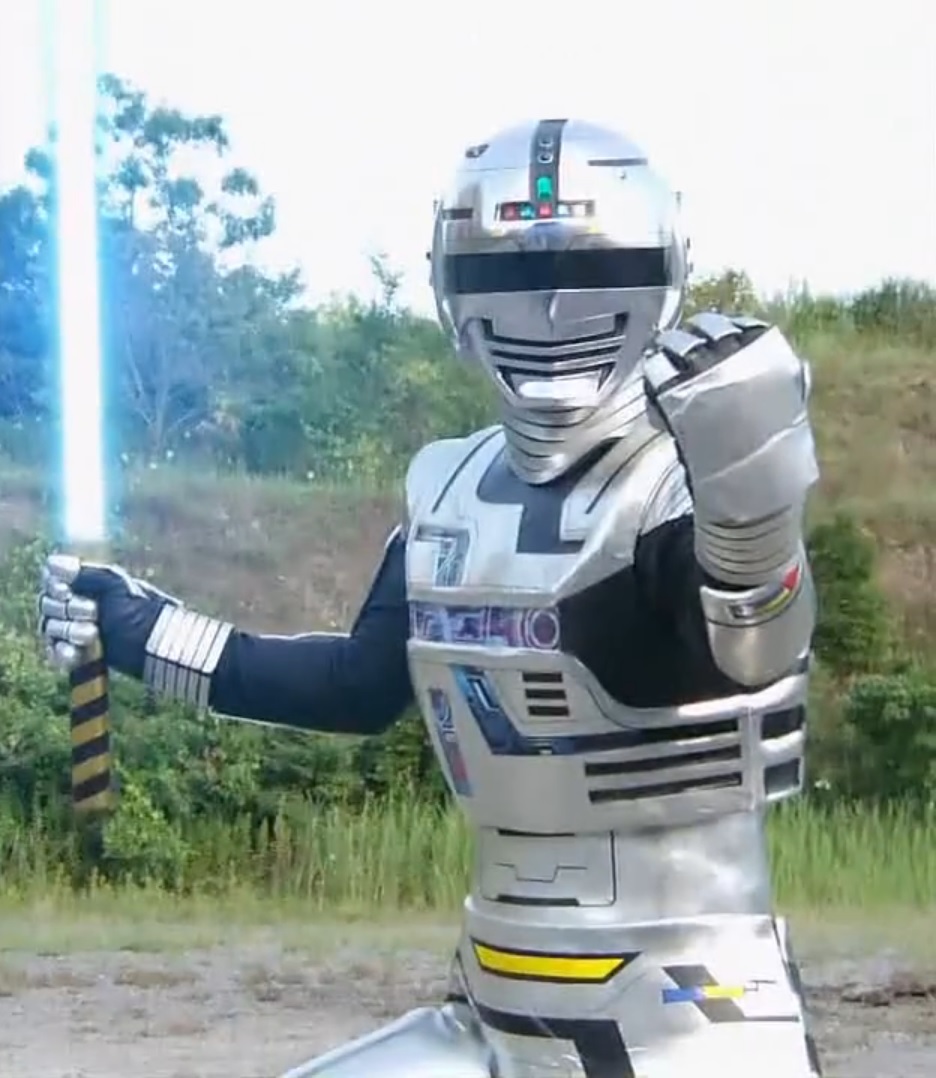 ()
[], []
()
[], []