New Forum Software Has Been Deployed! If You Have Any Issues With Logging In, Please Reset Your Password, Or Contact
[email protected]
Please Visit
This Thread
For Important Infomation Regarding Upcoming Changes!
Power Rangers review: The Power Rangers and other heroes
On August 28, 1993, the interdimensional being named Zordon chose Jason, Billy, Zack, Trini, and Kimberly to become Earth's first POWER RANGERS. Ever since that day, the world has been saved over and over again by many different individuals who were chosen to carry on the legacy of the Power Rangers. They've even received some help from other heroes.
Here is a review of every person who became Power Rangers and other heroes.
Name (portrayed/voiced by)
[what they are], [specialty/hobby/person],
POWER RANGERS
1. Jason Lee Scott (portrayed by Austin St. John)
[human], [martial artist]
2. Zack Taylor (portrayed by Walter Emanuel Jones)
[human], [dancer]
3. Billy Cranston ("Adult Billy" portrayed by David Yost, "Young Billy" portrayed by )
[human], [science guy]
4. Trini Kwan (portrayed by Thuy Trang)
[human], [unknown]
5. Kimberly Ann Hart (portrayed by Amy Jo Johnson)
[human], [gymnast]
6. Thomas "Tommy" Oliver ("Adult Tommy" portrayed by Jason David Frank, "Young Tommy" portrayed by )
[human], [matrial artist, scientist]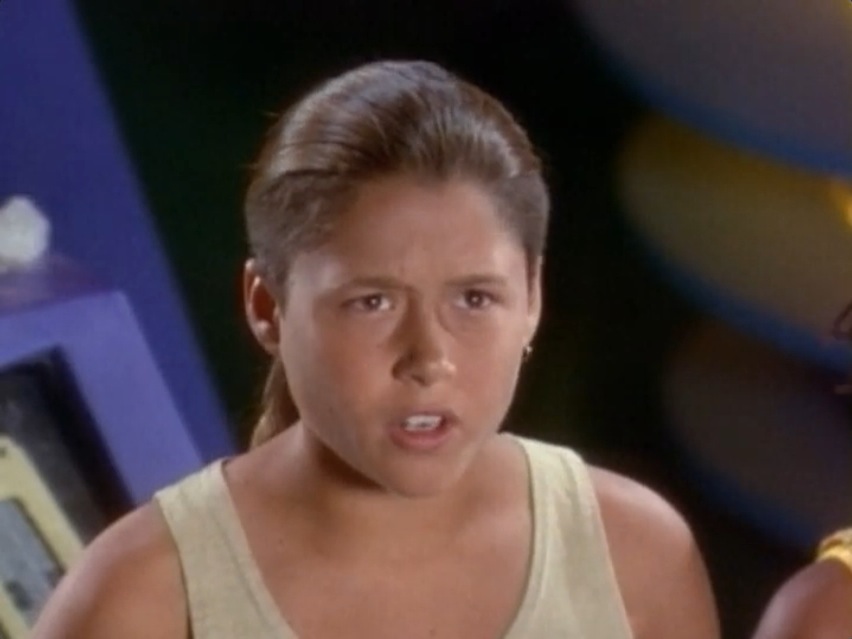 7. Rocky DeSantos ("Adult Rocky" portrayed by Steve Cardenas, "Young Rocky" portrayed by )
[human], [martial artist]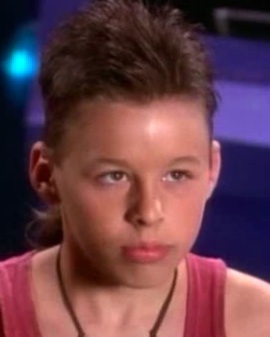 8. Adam Park ("Adult Adam" portrayed by Johnny Yong Bosch, "Young Adam" portrayed by )
[human], [martial artist]
9. Aisha Campbell ("Adult Aisha" portrayed by Karan Ashley, "Young Aisha" portrayed by )
[human], [martial artist]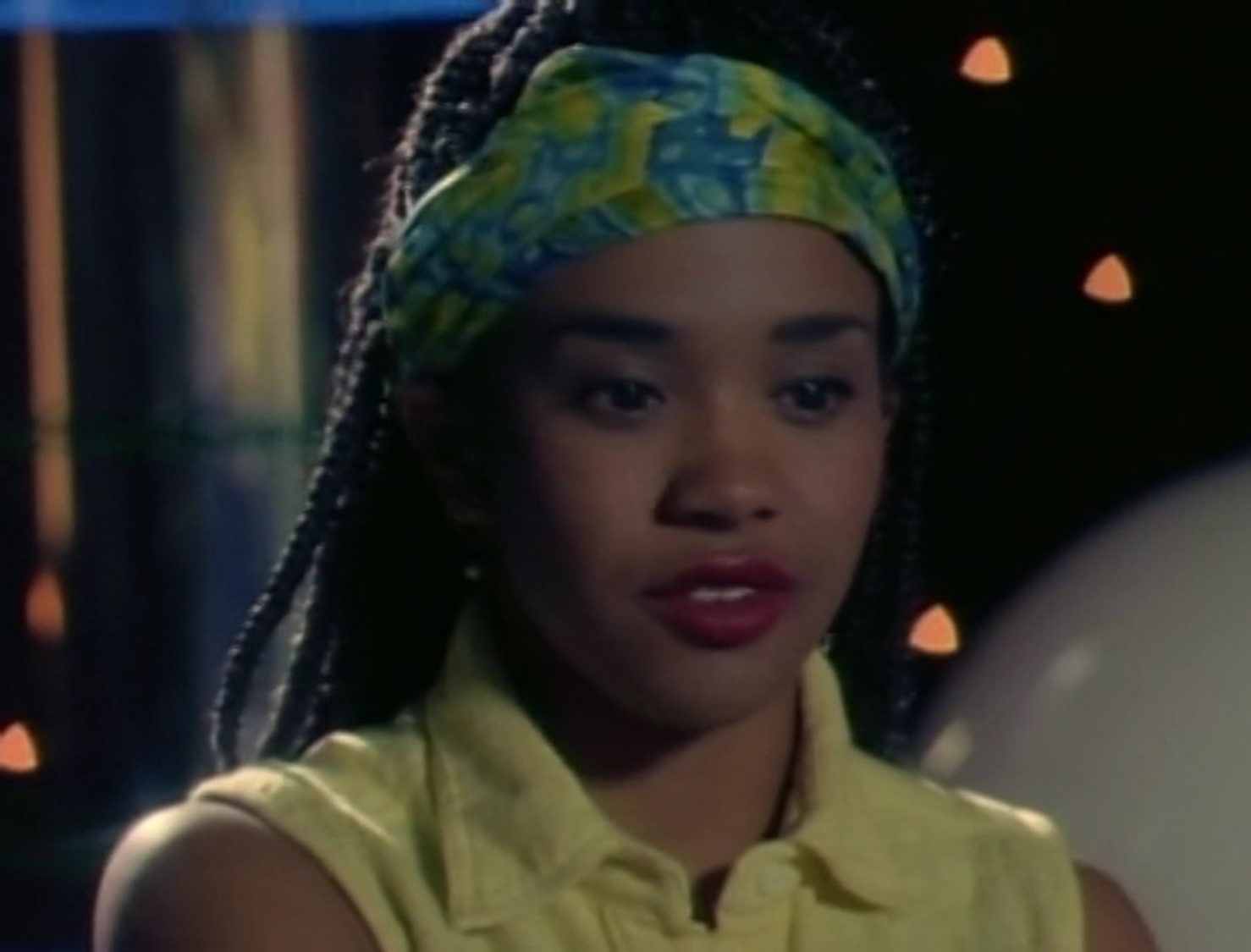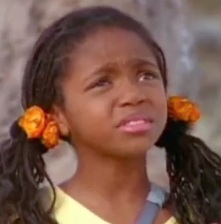 10. Katherine "Kat" Hillard ("Adult Katherine" portrayed by Catherine Sutherland, "Young Katherine" portrayed by )
[human], [gymnast/ex-diver]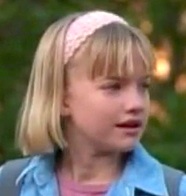 11. Aurico (portrayed by David Bacon)
[alien from Aquitar], [unknown]
12. Cestro (portrayed by Karim Prince)
[alien from Aquitar], [unknown]
13. Corcus (portrayed by Alan Palmer)
[alien from Aquitar], [unknown]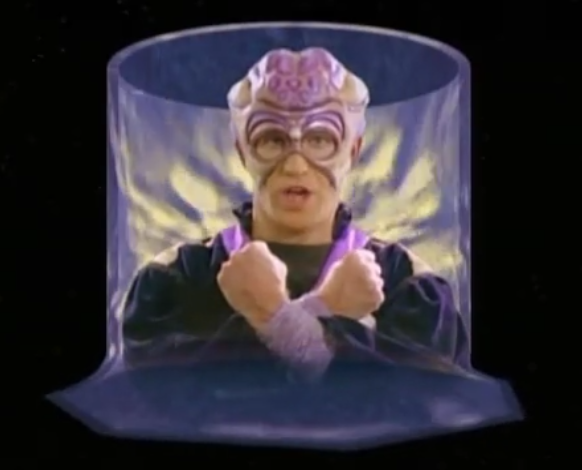 14. Tideus (portrayed by Jim Gray)
[alien from Aquitar], [unknown]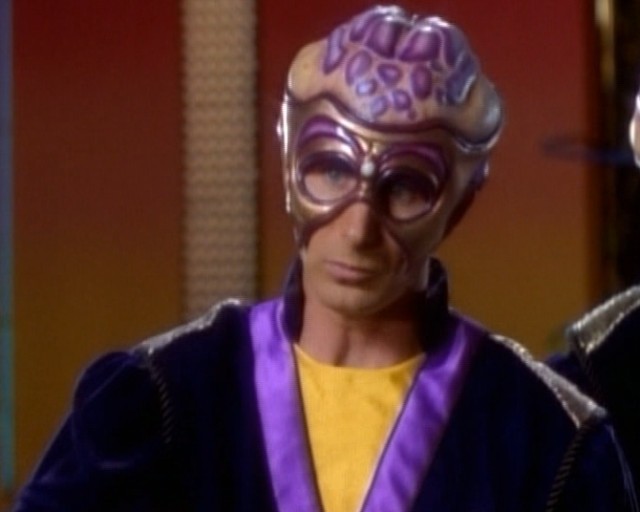 15. Delphine (portrayed by Rajia Baroudi)
[alien from Aquitar], [leader of Aquitar Rangers]
16. Tanya Sloan ("Young Tanya" portrayed by Khanya Mkhize, "Older Tanya" portrayed by Nakia Burrise)
[human (from the past)], [unknown]
17. Trey of Triforia (portrayed by Ted, Tim and Tom DiFillippo and voiced by Brad Hawkins)
[alien], [Lord of Triforia]
18. Justin Stewart (portrayed by Blake Foster)
[human], []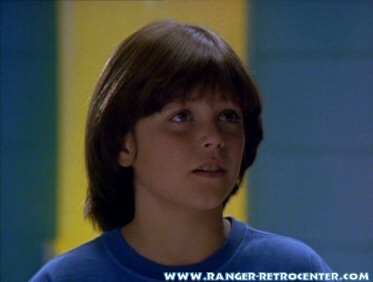 19. Theodore Jay "T.J." Jarvis Johnson (Portrayed by Selwyn Ward)
[human], [baseball player]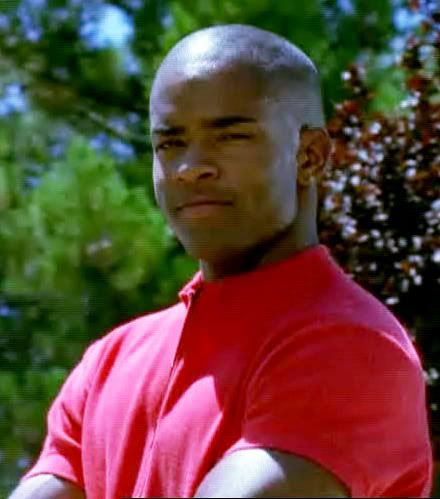 20. Carlos Vallerte (portrayed by Roger Velasco)
[human], [soccer player]
21. Ashley Hammond (portrayed by Tracy Lynn Cruz)
[human], [Angel Grove High School Cheerleader ]
22. Cassie Chan (portrayed by Patricia Ja Lee)
[human], [singer]
23. Phantom Ranger (voiced by Alex Dodd)
[unknown], [unknown]
24. Andros ("adult Andros" portrayed by Christopher Khayman Lee, "young Andros" portrayed by )
[human (from KO-35)], [unknown]
25. Zhane (portrayed by Justin Nimmo)
[human (from KO-35)], [unknown]
26. Leo Corbett (portrayed by Danny Slavin)
[human], [magician]
27. Kai Chen (portrayed by Archie Kao)
[human], [unknown]
28. Damon Henderson (portrayed by Reggie Rolle)
[human], [mechanic]
29. Maya (portrayed by Cerina Vincent)
[human (from Mirinoi)], [woman from the wild]
30. Kendrix Morgan (portrayed by Valerie Vernon)
[human], [scientist]
31. Mike Corbett (portrayed by Russell Lawrence)
[human], [unknown]
32. Karone ("adult Karone" portrayed by Melody Perkins, "young Karone" portrayed by )
[human (from KO-35)], [unknown] (formerly Astronema)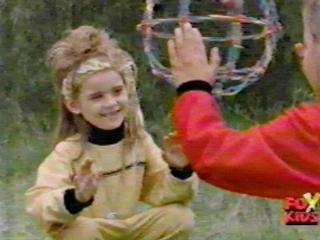 33. Carter Grayson ("adult Carter" portrayed by Sean Cw Johnson, "young Carter" portrayed by )
[human], [firefighter]
34. Chad Lee (portrayed by Michael Chaturantabut)
[human], [champion swimmer, marine animal trainer, martial artist]
35. Joel Rawlings (portrayed by Keith Robinson)
[human], [stunt pilot]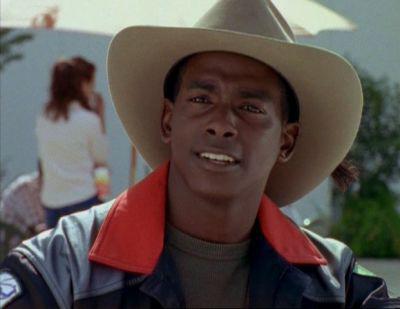 36. Kelsey Winslow (portrayed by Sasha Williams)
[human], [extreme sport athlete]
37. Dana Mitchell ("adult Dana" portrayed by Alison MacInnis, "young Dana" portrayed by )
[human], [paramedic]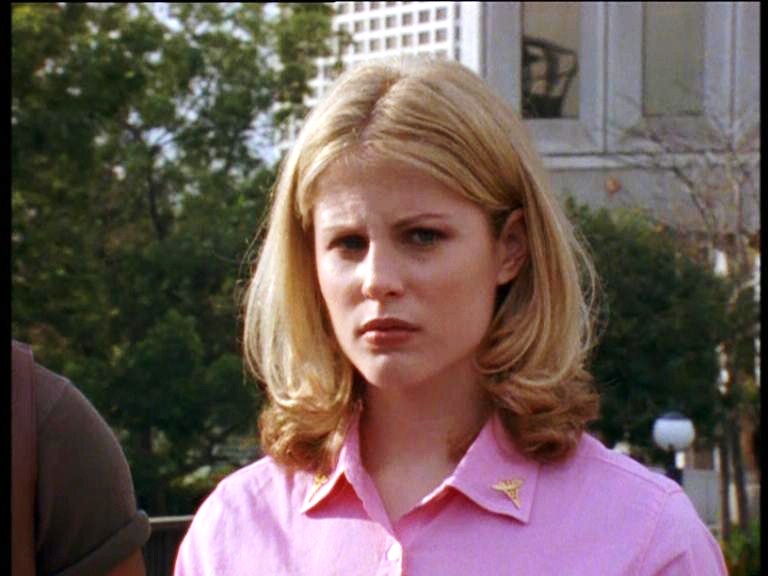 38. Ryan Mitchell ("adult Ryan" portrayed by Rhett Fisher, "young Ryan" portrayed by )
[human], [unknown]
39. Wes Collins (portrayed by Jason Faunt)
[human], [rich man]
40. Lucas Kendall (portrayed by Michael Copon)
[human], [officer, race car driver]
41. Trip (portrayed by Kevin Kleinberg)
[alien (from Xybria)], [officer, tech-whiz]
42. Katie Walker (portrayed by Deborah Estelle Phillips)
[human (genetically engineered)], [officer]
43. Jennifer "Jen" Scotts (portrayed by Erin Cahill)
[human], [lead officer]
44. Eric Myers (portrayed by Daniel Southworth)
[human], [unknown]
45. Cole Evans (portrayed by Ricardo Medina, Jr)
[human], [man from the jungle]
46. Danny Delgado (portrayed by Jack Guzman)
[human], [florist]
47. Max Cooper (portrayed by Phillip Jeanmarie)
[human], [bowler-in-training]
48. Taylor Earhardt (portrayed by Alyson Kiperman)
[human], [airforce pilot]
49. Alyssa Enrile (portrayed by Jessica Rey)
[human], [university student]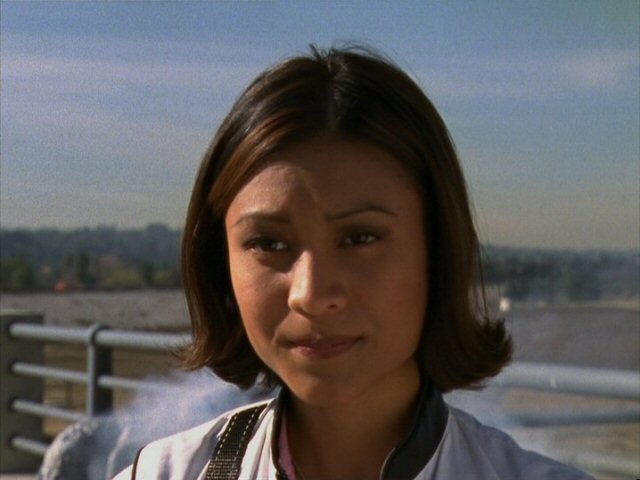 50. Merrick Baliton (portrayed by Phillip Andrew)
[human], [warrior]
51. Shane Clarke ("adult Shane" portrayed by Pua Magasiva, "young Shane" portrayed by )
[human], [skateboarder]
52. Waldo "Dustin" Brooks (portrayed by Glenn McMillan)
[human], [dirtbiker]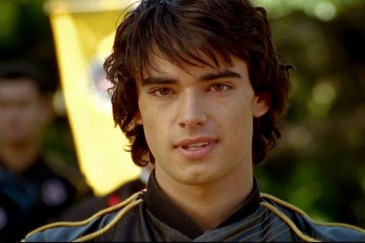 53. Tori Hanson (portrayed by Sally Martin)
[human], [surfer]
54. Hunter Bradley ("adult Hunter" portrayed by Adam Tuominen, "young Hunter" portrayed by )
[human], [dirtbiker]
55. Blake Bradley ("adult Blake" portrayed by Jorgito Vargas, Jr, "young Blake" portrayed by )
[human], [dirtbiker]
56. Cameron "Cam" Watanabee (portrayed by Jason Chan)
[human], [tech-whiz]
57. Connor McKnight (portrayed by James Napier)
[human], [soccer player]
58. Ethan James (portrayed by Kevin Duhaney)
[human], [gamer, computer expert, hacker]
59. Kira Ford (portrayed by Emma Lahana)
[human], [singer, song-writer]
60. Trent Fernandez-Mercer (portrayed by Jeffrey Parazzo)
[human], [cartoonist]
61. Jack Landors (portrayed by Brandon Jay McLaren)
[human], [former street thief]
62. Schuyler "Sky" Tate (portrayed by Chris Violette)
[human], [officer]
63. Bridge Carson (portrayed by Matt Austin)
[human], [officer, the strange one]
64. Elizabeth "Z" Delgado (portrayed by Monica May)
[human], [former street thief, tomboy]
65. Sydney "Syd" Drew (portrayed by Alycia Purrott)
[human], [officer, rich girl]
66. Anubis "Doggie" Cruger (portrayed by John Tui)
[alien (from Sirius)], [police commander, supreme commander]
67. Sam ( "Young Sam" portrayed by , "Older Sam" portrayed by uncredited, Omega Ranger voiced by Brett Stewart)
[human (trapped in a light state while time-traveling)], [officer (in 2040), unknown]
68. Dr. Katherine Manx (portrayed by Michelle Langstone)
[alien (homeworld unknown)], [scientist]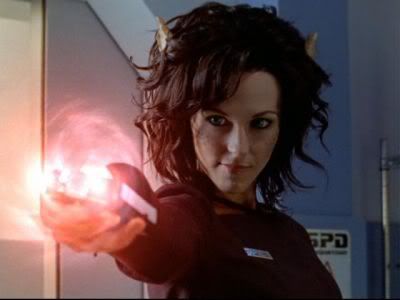 69. "Nova" aka Nova Ranger (portrayed by uncredited, voiced by Antonia Prebble)
[human], [unknown]
70. Nick Russel/Bowen (portrayed by Firass Dirani)
[human (from a magical dimension)], [unknown]
71. Xander Bly (portrayed by Richard Brancatisano)
[human], []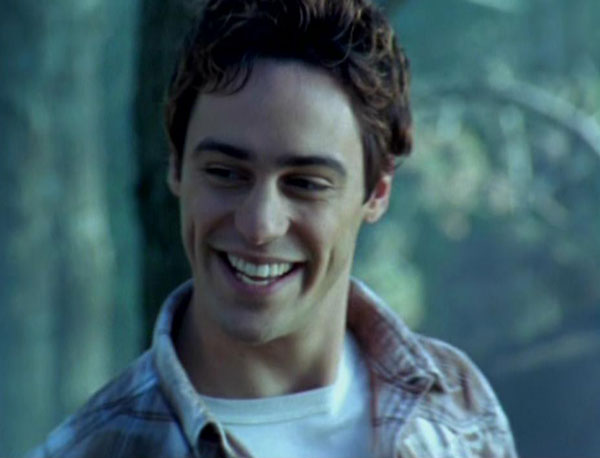 72. Charlie "Chip" Thorn (portrayed by Nic Sampson)
[human], [archer, odd-one]
73. Maddison "Maddie" Rocca (portrayed by Melanie Vallejo)
[human], [camera-girl]
74. Vida "V" Rocca (portrayed by Angie Diaz)
[human], [DJ]
75. Udonna ("Young Udonna" portrayed by Jun Karasawa, "Older Udonna" portrayed by Peta Rutter)
[human (from a magical dimension)], [sorceress]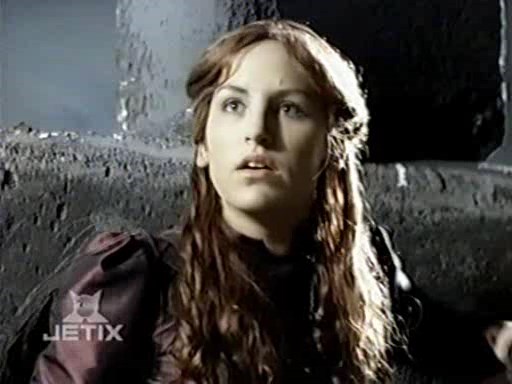 76. Daggeron (portrayed by John Tui)
[human (from a magical dimension)], [knight]
77. Leanbow (portrayed by Chris Graham)
[human (from a magical dimension)], [warrior]
78. Mackenzie "Mack" Hartford (portrayed by James Maclurcan)
[android (later becomes human)], [adventurer, book-lover]
79. William "Will" Aston (portrayed by Samuell Benta)
[human], [recovery specialist]
80. Dax Lo (portrayed by Gareth Yuen)
[human], [stuntman]
81. Veronica "Ronny" Robinson (portrayed by Caitlin Murphy)
[human], [race car driver]
82. Rose Ortiz (portrayed by Rhoda Montemayor)
[human], [Mensa level genius]
83. Tyzonn (portrayed by Dwayne Cameron)
[alien (from Mercuria], [rescuer]
84. Casey Rhodes (portrayed by Jason Smith)
[human], [unknown]
85. Theo Martin (portrayed by Aljin Abella )
[human], [unknown]
86. Lily Chilman (portrayed by Anna Hutchison)
[human], [cheerleader, dancer]
87. Robert "R.J." James (portrayed by David de Lautour)
[human], [tech-whiz, odd one]
88. Dominick "Dom" Hargan (portrayed by Nikolai Nikolaeff)
[human], [prankster, world-traveller]
89. Shark Spirit Ranger (voiced by Paul Gittens)
[unknown], [non-human Power Ranger]
90. Bat Spirit Ranger (voiced by Oliver Driver)
[unknown], [non-human Power Ranger]
91. Elephant Spirit Ranger (voiced by Bruce Allpress)
[unknown], [non-human Power Ranger]
92. Scott Truman (portrayed by Eka Darville)
[human], [airforce pilot]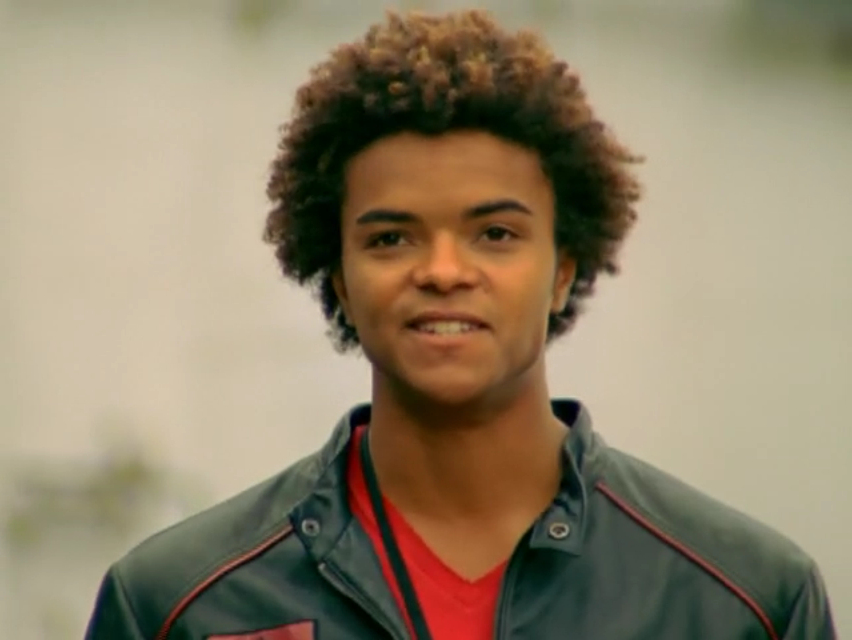 93. Flynn McAllistair (portrayed by Ari Boyland)
[human], [mechanic, hero-fan]
94. Summer Landsdown (portrayed by Rose McIver)
[human], [former rich girl, tomboy]
95. Ziggy Grover (portrayed by Milo Cawthorne)
[human], [ex-cartel member, odd one]
96. "Dillon" (portrayed by Daniel Ewing)
[human/cyborg hybrid], [unknown]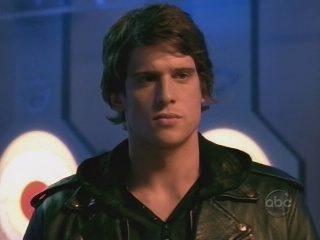 97. Gem (portrayed by Mike Ginn)
[human], [scientist, strange one]
98. Gemma (portrayed by Li Ming Hu)
[human], [scientist, strange one]