New Forum Software Has Been Deployed! If You Have Any Issues With Logging In, Please Reset Your Password, Or Contact
[email protected]
Please Visit
This Thread
For Important Infomation Regarding Upcoming Changes!
Power Rangers Time Force (Viewable Episodes)
Time for a blast from the future.
POWER RANGERS TIME FORCE
In the year 3000, the Earth is inhabited by humans, aliens, and mutants. The peace is kept by a special police force called Time Force. Unfortunately, the world is threatened by a hateful mutant criminal named Ransik. After being thwarted by Time Force so many times, Ransik travels back in time to the year 2001 (not long after Lightspeed Rescue's final battle) so that he can wipe out humanity and conquer the world before Time Force exists. Four members of the Time Force follow Ransik through time with the intent of capturing him and taking him back to the future. With their future technology and new teammate from the year 2001, a new force of good arises to defend the past, present, and future and stop Ransik and his gang of mutants. The five individuals become Power Rangers Time Force.
1 Force from the Future, Pt. 1
2 Force from the Future, Pt. 2
3 Something to Fight For
4 Ransik Lives
5 A Blue Streak
6 A Parting of Ways
7 Short-Circuited
8 Jen's Revenge
9 The Time Shadow
10 Future Unknown
11 Uniquely Trip
12 Worlds Apart
13 The Quantum Quest
14 Clash for Control, Part 1
15 Clash for Control, Part 2
16 Bodyguard in Blue
17 The Legend of the Clock Tower
18 Trust and Triumph
19 Trip Takes a Stand
20 Quantum Secrets
21 The Last Race
22 Lovestruck Rangers
23 Full Exposure
24 Movie Madness, Pt. 1
25 Movie Madness, Pt. 2
26 Time Force Traitor
27 Frax's Fury
28 Dawn of Destiny
29 Fight Against Fate
30 Destiny Defeated
31 Undercover Rangers
32 Beware the Knight
33 Time for Lightspeed
34 Reflections Of Evil
35 Nadira's Dream Date
36 Circuit Unsure (This episode was dedicated to Thuy Trang)
37 A Calm Before the Storm
38 The End of Time, Pt. 1
39 The End of Time, Pt. 2
40 The End of Time, Pt. 3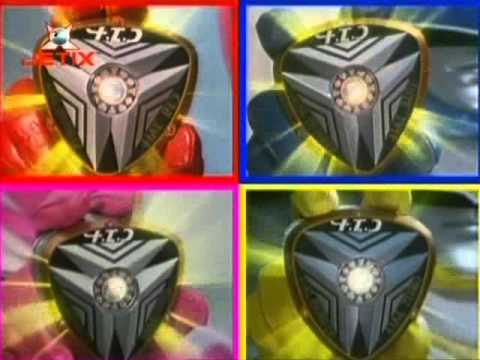 Want more viewable episodes for other TV shows or seasons? Go to PR Thunder's Viewable Episodes discussion.
http://www.powerrangerplanet.org/forum/discussion/646/pr-thunder039s-viewble-episodes#Item_3