New Forum Software Has Been Deployed! If You Have Any Issues With Logging In, Please Reset Your Password, Or Contact
[email protected]
Please Visit
This Thread
For Important Infomation Regarding Upcoming Changes!
Power Rangers Zeo (Viewable Episodes)
You Power Ranger fans ready to Zeonize with Power Rangers Zeo
POWER RANGERS ZEO
After Rita & Zedd's success in stripping the Mighty Morphin Power Rangers of their powers and blowing up the Command Center, a new threat arrives in the form of the evil, robotic Machine Empire. The evil robots, led by the ruthless King Mondo, have come to conquer Earth. The empire's strength and reputation forces Zedd and Rita to flee for their very lives. Meanwhile, the powerless Rangers and newcomer Tanya Sloan use the reconstructed Zeo Crystal to grant themselves new Ranger powers inside the hidden Power Chamber. The former Mighty Morphin Power Rangers and their newest Ranger now battle King Mondo and his Machine Empire as Power Rangers Zeo.
1 (155) A Zeo Beginning, Part I
2 (156) A Zeo Beginning, Part II
3 The Shooting Star
4 Target Rangers
5 For Cryin' Out Loud
6 Rangers in the Outfield
7 Every Dog Has His Day
8 The Puppet Blaster
9 Invasion of the Ranger Snatchers
10 Graduation Blues
11 A Few Bad Seeds
12 Instrument of Destruction
13 Mean Screen
14 Mr. Billy's Wild Ride
15 There's No Business Like Snow Business, Part I
16 There's No Business Like Snow Business, Part II
17 There's No Business Like Snow Business, Part III
18 Inner Spirit
19 Challenges
20 Found and Lost
21 Brother, Can You Spare an Arrowhead?
22 Trust in Me
23 It Came From Angel Grove
24 Bulk Fiction
25 Song Sung Yellow
26 Game of Honor
27 The Power of Gold
28 A Small Problem
29 A Season to Remember
30 Oily to Bed, Oily to Rise
31 Rock-A-Bye Power Rangers
32 Do I Know You?
33 Revelations of Gold
34 A Golden Homecoming
35 Mondo's Last Stand
36 Bomber in the Summer
37 Scent of a Weasel
38 The Lore of Auric
39 The Ranger Who Came in from the Gold
40 The Joke's on Blue
41 Where in the World is Zeo Ranger 5?
42 King for a Day, Part I
43 King for a Day, Part II
44 A Brief Mystery of Time
45 A Mystery to Me
46 Another Song and Dance
47 Rangers of Two Worlds, Part I
48 Rangers of Two Worlds, Part II
49 Hawaii Zeo
50 Good as Gold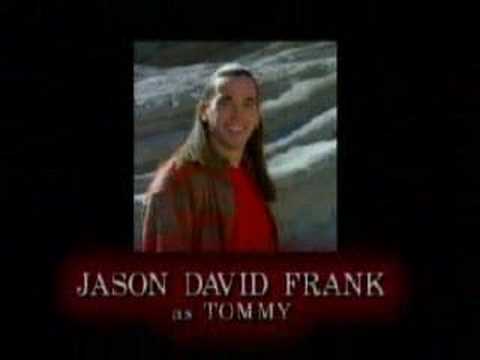 Want more viewable episodes for other TV shows or seasons? Go to PR Thunder's Viewable Episodes discussion.
http://www.powerrangerplanet.org/forum/discussion/646/pr-thunder039s-viewble-episodes#Item_3