New Forum Software Has Been Deployed! If You Have Any Issues With Logging In, Please Reset Your Password, Or Contact
[email protected]
Mystic Knights of Tir Na Nog (Viewable Episodes)
I heard about this show. I've only known about it for some years. I'm not sure how many fans of it there are, but I made this Viewable Episodes page for the fans of this show. Apparently, this series was an attempt in doing an original non-Japanese special-effects series rather than adapting from actual Japanese tokusatsu. Hope you enjoy.
MYSTIC KNIGHTS OF TIR NA NOG
Long ago, the ruhtless and maniacal Queen Maeve of Temra wanted to rule the land of her birth, the peaceful kingdom of Kells. She formed an alliance with a dark fairy, Mider, and is rewarded with extraordinary powers. With her newfound ability to conjure of spells of sorcery, and gather the help of giants, ogres and other mystical beasts, she is determined to gain power over the kingdom of Kells. King Conchobar of Kells heard of Maeve's evil plan and sought a way to protect his kingdom and people. Rohan, a druid's apprentice discovered an ancient scroll telling of a legendary warrior called Draganta who would save that kingdom. The King sent Rohan on the quest to find Draganta, with his friend the reformed thief Angus. While in their travels the two meet up with Prince Ivar, and Princess Deirdre (the king's daughter). While on their journey the four friends discovered the land of Tir Na Nog, and meet the Fairy King, Vin Farra. After putting them through a series of vigorous tests and battles, he granted them half a scroll, and the powers of the classic elements, Fire, Wind, Water and Earth. The four young warriors battled the four Sentinels of Temra, who guarded elemental armor, and defeat them, earning the title Mystic Knights. With the help of friends, new and old, they journey through all kinds of terrain and battle different enemies as they continue their quest to find Draganta. With the aid of their powers, they soon become known far and wide, as the Mystic Knights of Tir Na Nog
1 Legend of the Ancient Scroll 09/12/98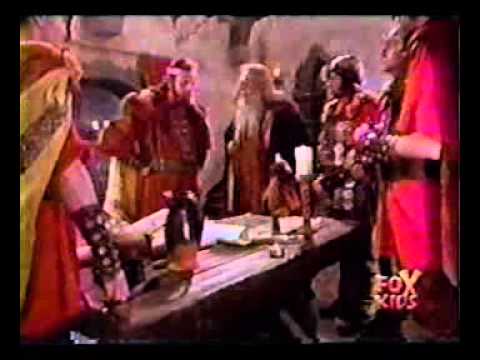 2 Tir Na Nog, Part Two 09/16/98
3 The Fire Dragon of Dare 09/17/98
4 Tash Hound of Temra 09/18/98
5 Ivar and the Sea Serpent 09/19/98
6 The Wolf in the Rocks 09/23/98
7 The Taming of Pyre, Part One 09/24/98
8 The Taming of Pyre, Part Two 09/25/98
9 Draganta 09/26/98
10 War of the Little People 09/30/98
11 Dragon's Fury 10/01/98
12 Tyrune 10/02/98
13 Tyrune Returns 10/03/98
14 Aideen and the Stone Princess 10/06/98
15 Battle of the Druids 10/09/98
16 Queen Deirdre 10/17/98
17 Night of the Spirits 10/31/98
18 Aideen's Choice 11/05/98
19 Divide & Conquer 11/06/98
20 Eye of the Beholder 11/07/98
21 Garrett and the Princess 11/11/98
22 Traitor of Kells 11/12/98
23 The Fifth Knight 11/13/98
24 The Mystic Knight of Forest 11/14/98
25 Egg of the Dragon 11/17/98
26 The Drageen 11/19/98
27 A King's Ransom 11/20/98
28 The Curse of Kells 01/30/99
29 The Trial of Angus 02/04/99
30 Mider - King of Temra 02/05/99
31 The Buckler of Bre 02/06/99
32 Ivar's Revenge 02/08/99
33 King's Bride 02/09/99
34 All Kings Great and Small 02/10/99
35 The Wish 02/11/99
36 The Lost King 02/12/99
37 Friends for Life 02/13/99
38 The Prisoner Prince 02/20/99
39 Shipwrecked 02/24/99
40 Rohan's Doubt 02/26/99
41 The Barrow of Balin 03/02/99
42 Dark Rider 04/23/99
43 The Warrior of Temra 04/26/99
44 Battle Fury 04/27/99
45 Lugad's Challenge 04/28/99
46 The Mark of Destiny 04/29/99
47 The Queen Mother 04/30/99
48 Knight in the Forest 05/05/99
49 The Final Battle 05/06/99
50 Banished 05/07/99
Mystic Knights of Tir Na Nog trailer(s)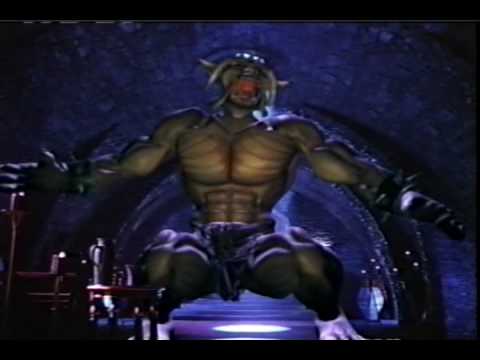 Mystic Knights of Tir Na Nog opening(s)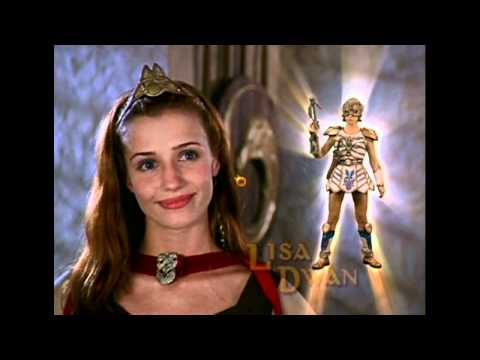 "Mystic Knights of Tir Na Nog - Heroes, Villains, and other characters" discussion
http://www.powerrangerplanet.org/forum/discussion/733/mystic-knights-of-tir-na-nog-heroes-villains-and-other-characters/p1
Want more viewable episodes for other TV shows or seasons? Go to PR Thunder's Viewable Episodes discussion.
http://www.powerrangerplanet.org/forum/discussion/646/pr-thunder039s-viewble-episodes/p1