New Forum Software Has Been Deployed! If You Have Any Issues With Logging In, Please Reset Your Password, Or Contact
[email protected]
Please Visit
This Thread
For Important Infomation Regarding Upcoming Changes!
VR Troopers - Heroes, Villains, and other characters
Saban made a number of shows about heroes with the power to transform into super-powered beings with powerful suits. VR Troopers (Virtual Reality Troopers) was one of them. It was unique to it's fellow Saban superhero shows in a number of ways. Recently, I realized that I had not given it much focus like I had done with Power Rangers, Beetleborgs, and SuperHuman Samurai Syber-Squad. Figured I'd do something for this show this time.
On September 3, 1994, three young adults were given the armor, power, and arsenal of advanced technology to fight evil beings from a virtual reality determined to cross over into our reality and conquer it. Here's a list of characters that came along in
VR TROOPERS
(if you have better pictures than me, please send to me by inbox)
Here are the detail info:
VR Troopers - character name (portrayed/voiced by)
[what they are], [specialty/hobby/person],
VR Troopers - Villain Boss name
[what they are], [group name], [final fate]
VR Troopers - Minions' name
(ranking, obviously "minions"), [what they are], [who they serve]
--HEROES---
Ryan Steele / Red-Blue VR Trooper / Blue VR Trooper (portrayed by Brad Hawkins, young Ryan portrayed by Farrand Thompson)
[human], [martial artist]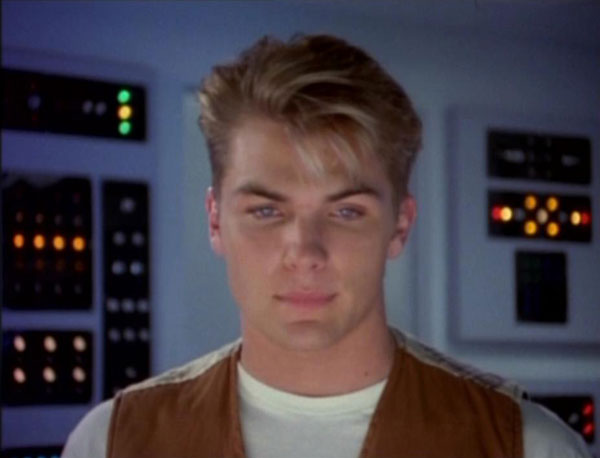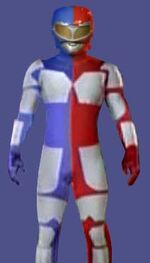 J.B. Reese / Black-Red VR Trooper (portrayed by Michael Bacon, young J.B portrayed by unknown )
Unknown child actor)
[human], [computer genius, martial artist]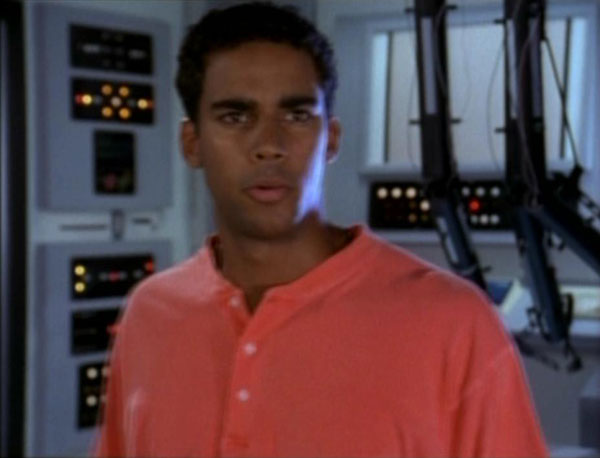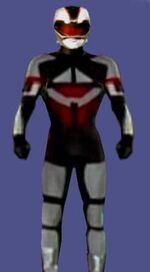 Kaitlin Star / White-Red VR Trooper (portrayed by Sarah Brown, young Kaitlin portrayed by)
[human], [reporter, photographer, martial artist]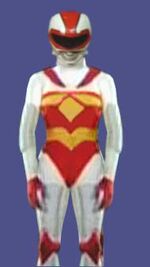 --VILLAINS---
GRIMLORD aka KARL ZIKTOR (portrayed by Gardner Baldwin)
[alien], [no group name], [unresolved due to series ending pre-finale]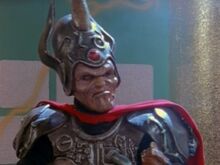 General IVAR (voiced by Mike Reynolds)
[mutant robot], [no group name], [unresolved due to series ending pre-finale]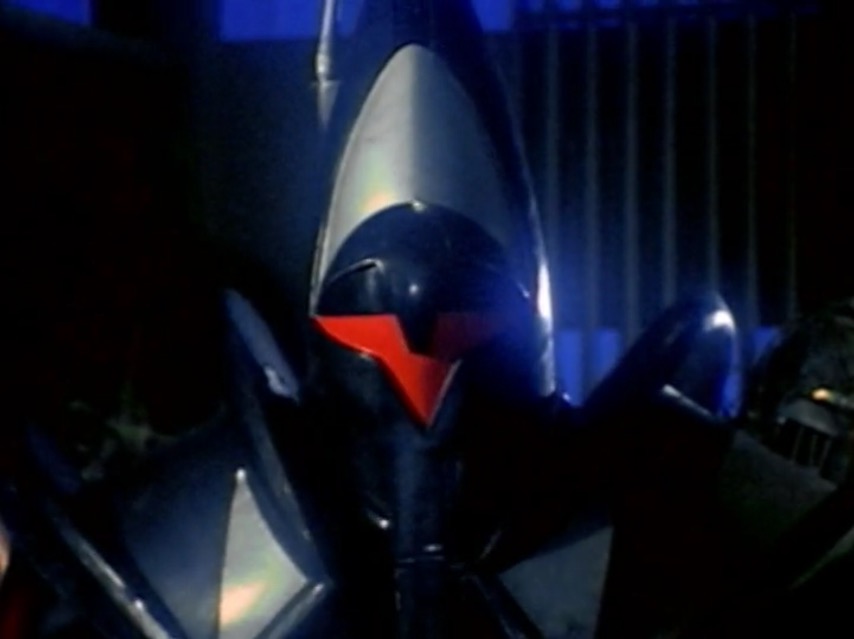 Colonel ICEBOT (voiced by Richard Epcar)
[mutant robot], [no group name], [unresolved due to series ending pre-finale]
Lieutenant DECIMATOR (voiced by Michael Sorich)
[mutant robot], [no group name], [destroyed in destruction of the Virtual Dungeon]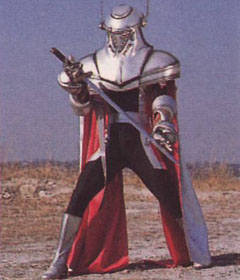 Lieutenant ZELTON (voiced by Michael Sorich)
[mutant robot], [no group name], [destroyed in destruction of the Virtual Dungeon]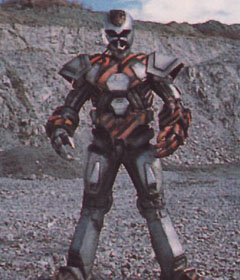 Lieutenant TOXOID (voiced by Dave Mallow)
[mutant robot], [no group name], [destroyed in destruction of the Virtual Dungeon]
Lieutenant BLUE BOAR (voiced by Mike Reynolds)
[mutant robot], [no group name], [destroyed in destruction of the Virtual Dungeon]
AIR STRYKER (voiced by Dave Mallow)
[mutant robot], [no group name], [unresolved due to series ending pre-finale]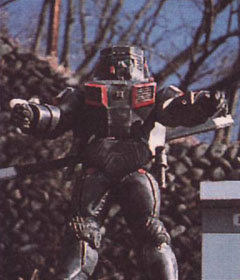 FIGHTERBOT (voiced by Tom Wyner)
[mutant robot], [no group name], [unresolved due to series ending pre-finale]
TANKATRON (voiced by Michael Sorich)
[mutant robot], [no group name], [destroyed in destruction of the Virtual Dungeon]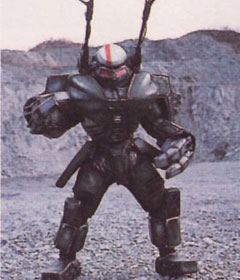 CANNON NOSE (voiced by )
[mutant robot], [no group name], [destroyed in destruction of the Virtual Dungeon]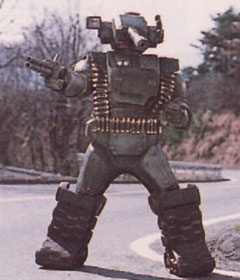 BALLISTIX (voiced by )
[mutant robot], [no group name], [destroyed in destruction of the Virtual Dungeon]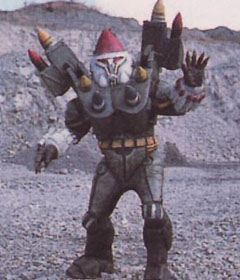 RENEGADE (voiced by Scott Page-Pagter)
[mutant robot], [no group name], [unresolved due to series ending pre-finale]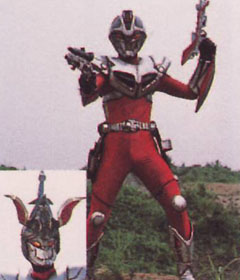 Ziktor's secretaries (potrayed by )
[mutant robot / Skugs], [no group name], [unresolved due to series ending pre-finale]
STRICKLAND (portrayed by Glen McDougal)
[mutant robot / Skug], [no group name], [unresolved due to series ending pre-finale]
DARK HEART / TYLER STEELE (voiced by Kerrigan Mahan in the first appearance, Richard Epcar in the second appearance)
[mutated human], [no group name], [freed of brainwashing, turned back to good, joined the VR Troopers]
RED PYTHON the evil VR Trooper / AMY (portrayed and voiced by Wendee Lee)
[human], [no group name], [freed of brainwashing, turned back to good]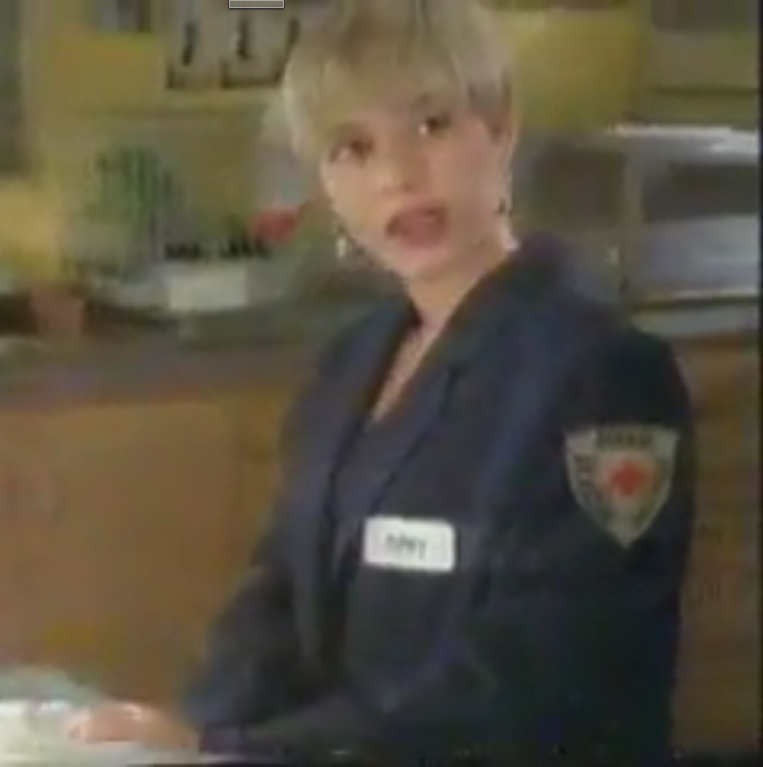 DESPERA (portrayed by Jun Yoshida in Japanese Footage, Kristin Norton in U.S. Footage)
[unknown], [no group name], [unresolved due to series ending pre-finale]
ORACLON (voiced by unknown)
[virtual intelligence], [no group name], []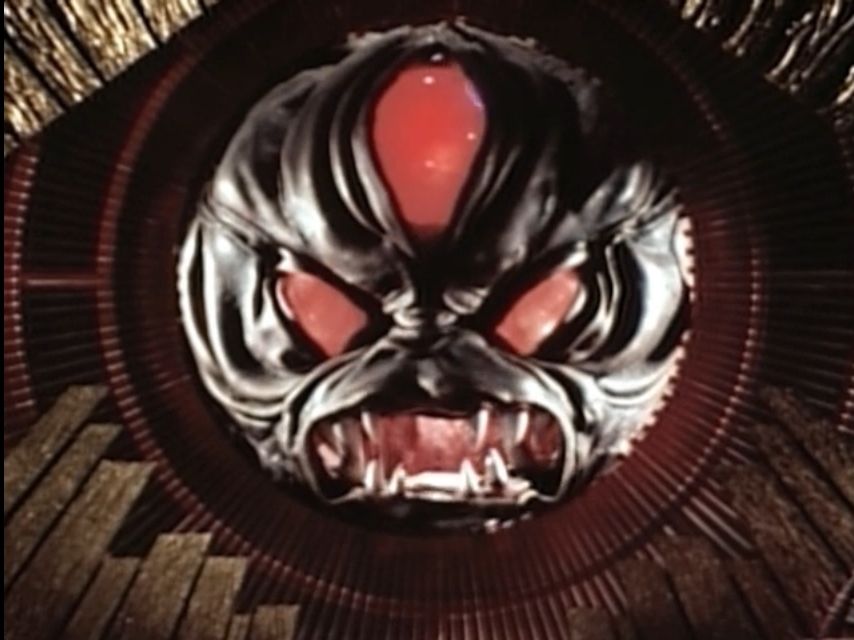 DOOM MASTER (portrayed by Toru Odaira in Japanese Footage, T.J. Storm in U.S. Footage)
[unknown]], [no group name], [unresolved due to series ending pre-finale]
Black Vixen (portrayed by )
[unknown]], [The Vixens], [unresolved due to series ending pre-finale]
Purple Vixen (portrayed by )
[unknown]], [The Vixens], [unresolved due to series ending pre-finale]
Red Vixen (portrayed by )
[unknown]], [The Vixens], [unresolved due to series ending pre-finale]
Green Vixen (portrayed by )
[unknown]], [The Vixens], [unresolved due to series ending pre-finale]
Pink Vixen (portrayed by )
[unknown]], [The Vixens], [unresolved due to series ending pre-finale]
KNIGHTTIME (portrayed by Paul Brewster in U.S. Footage, voiced by Wendee Lee)
[unknown]], [no group name], [unresolved due to series ending pre-finale]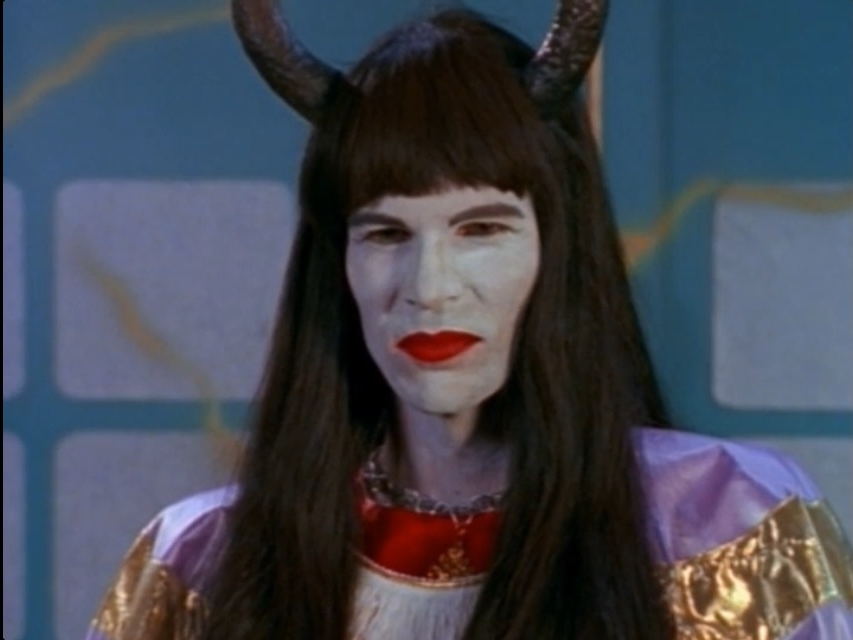 DESPONDA (portrayed by Machiko Soga in Japanese Footage, voiced by Andrea Harmon)
[unknown]], [no group name], [unknown]
SKUGS
(minions), [mutant robots], [Grimlord]
MUTANT SKUGS
(minions), [mutant robots], [Grimlord]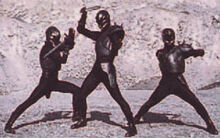 ULTRA SKUGS
(minions), [mutant robots], [Grimlord]
(voiced by )
[mutant robot], [no group name], []
--ALLIES---
PROFESSOR HORATIO HART (portrayed by Julian Combs)
[computerized human], [scientist],
JEB (portrayed by Zeb, voiced by Kerrigan Mahan)
[Redbone Coonhound dog], [mischievous and humorous prankster],
TYLER STEELE (portrayed by David Carr)
[human], [scientist],
--OTHER PEOPLE---
TAO CHONG (portrayed by Richard Rabago)
[human], [martial arts teacher],
WOODY STOCKER the chief editor of Underground Voice Daily paper (portrayed by Michael Sorich)
[human], [goofy guy],
Dr. ULYSSES T POINDEXTER (portrayed by James Douglas)
[human], [scientist],
PERCIVAL "PERCY" ROONEY III (portrayed by Aaron Pruner)
[human], [stuck-up reporter and photographer],
ABNER ROONEY the mayor of Cross World City (portrayed by Randy Swerdlick)
[human], [],
MRS. ROONEY (portrayed by Sonja Ecker)
[human], [stuck-up and snooty person],
VR Troopers (Viewable Episodes)
http://www.powerrangerplanet.org/forum/discussion/638/v.r.-troopers-viewable-episodes/p1