New Forum Software Has Been Deployed! If You Have Any Issues With Logging In, Please Reset Your Password, Or Contact
[email protected]
Please Visit
This Thread
For Important Infomation Regarding Upcoming Changes!
Super Sentai Go-Busters as Power Rangers - What if it happened?
I'm sure we all remember an April Fool's prank from 2014 where Rangercrew announced that Super Sentai Go-Busters was set to be adapted into Power Rangers as Power Rangers Energy Chasers and would be aired at the same time as Power Rangers Dino Charge. I know there were a lot of reactions to hearing that it would happen and reactions to finding out it was just a prank.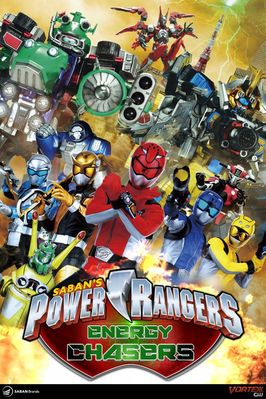 (This was talked about in EHT30J1981's discussion "Power Rangers Energy Chasers" [
http://www.powerrangerplanet.org/forum/discussion/comment/10374#Comment_10374
])
Of course, two characters from Go-Busters were adapted into Power Rangers Dino SuperCharge.
Enter (a human-like program who was cheerful, charismatic and enthusiastic, but soon chose to pursue power for himself) became the whacky, but dangerous Heckyl, and
Neo-Geildon - (a Messiah Metaloid that was also a clone of Geildon, the Sentai version of Zeltrax) became the brutish and sinister Snide.
Enter was capable of turning into an armored form of himself. Unlike Enter, who could turn into an armored form of himself, Heckyl's armored form (Snide) was a second personality and an unwanted one. Heckyl and Snide were two beings in the same body. Heckyl was the human-like one while Snide was the armored one.
Now I'm wondering, what if Go-Busters had actually become Power Rangers?
What do you Power Ranger fans, Super Sentai fans, and mixes, think about that?